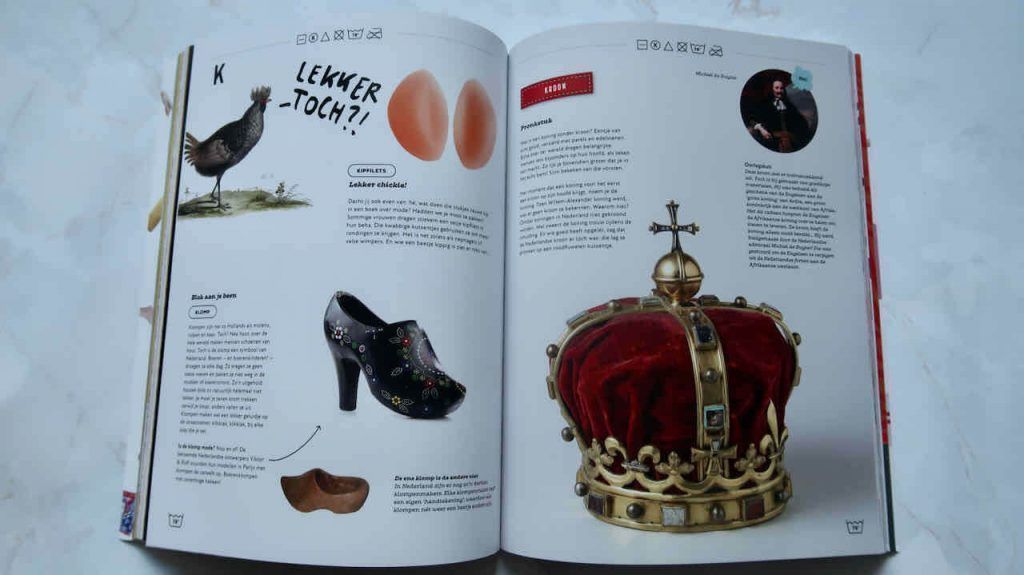 Fashion book for kids Fashion ABC- From All Star to sun visor
Children's Fashion Book: Fashion ABC- From All Star to Sun Visor
The Fashion ABC -From All Star to Visor is one fashion book in which children (and adults) can read the special stories behind garments. Because who actually invented jeans?? But also the question of why we actually wear clothes?
Fashion ABC- From All Star to sun visor
When writer Natasja Admiraal was young, she started collecting pictures of garments and accessories. She made her own fashion library and has collected so many beautiful buzzwords that she has turned it into a website. And now a book.
In this book she collected the most wonderful, beautiful, bizarre or just ordinary garments and accessories. Because who invented jeans??
Where does the word sneaker actually come from?? But also what is a crinoline? You can read and see all these questions and remarkable facts in this surprising and cheerful fashion book for children.
A fashion book full of wonderful facts
In Mode ABC you will get to know all kinds of caps, learn the difference between a car shoe and a boat shoe and discover that school bags looked very different 200 years ago than they do now. Everything is in this colorful book full of wonderful facts. Join us on a journey through the world of fashion through all the letters of the alphabet.
From all star to sun visor.
Playful and informative
In a substantive way and with the necessary humor, Natasja Admiraal introduces children to the development and versatility of fashion. In addition to historical clothing, you can also read everything about contemporary fashion and the latest trends in the schoolyard.
For young and old
Fashion ABC – From All Star to sun visor is an inspiring book for children to read and leaf through themselves or to be read to. The creativity of fashion is reflected in the sparkling illustrations and design of Jelle Post. For example, he created a typographic alphabet with 'ingredients' related to fashion.
Jokes and special details are hidden on all kinds of pages that make you want to pick up the book again and again and discover something new every time.
The book is full of information
Why do we even wear clothes? That is the first question in fashion ABC. After which we immediately browse to the letter A of All Star, but also Zip-off pants, AirPods bag and Aloha shirt.
Why is something called that? What do we use it for and what does it cost?
These are questions that are answered in this book, in which a wide variety of garments and accessories are reviewed.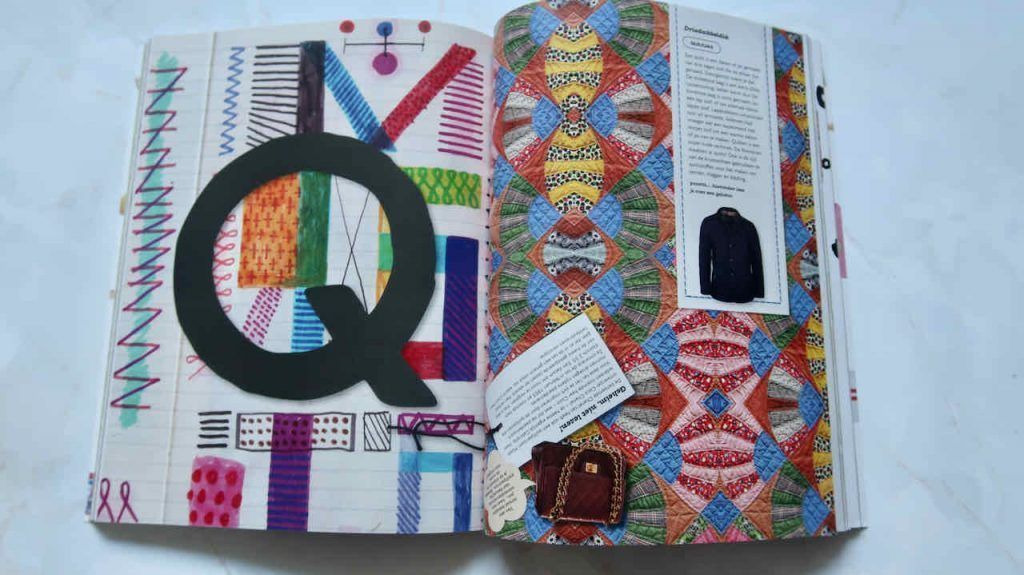 About Natasja Admiral
Natasja Admiraal (1986) is a freelance fashion journalist and writer. In 2014 she founded the online lexicon mode-abc.com op, an inspiring knowledge base about fashion, clothing and accessories.
Everything about this book
Dutch – 22 x 28 cm – 160 pages – 200 illustrations – Luxury paperback
ISBN 9789462623590
€ 24.95 for sale at Waanders Uitgevers, bol.com and the local bookstore.
Clothes, accessories and so much more
The Fashion ABC is a super fun book for young and old. It is written in a clear language, full of knowledge and recognition, with beautiful fashion photos. It is a fashion book to use as a reference for, for example, a speech, for young fashion enthusiasts, but as an adult you can also be surprised and inspired by the many facts.