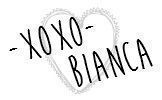 Camping Spain
Camping Spain; why that is not for me
Don't get me wrong. I really like camping. Sleeping when the rain taps on your tent.
Being outside until 'late at night.
Cozy dining by a (citronella) candle and saving your dishes until you really can't anymore. Yes, a camping vacation can be really nice. But why is that not for me?
Why camping is not for me
As children we often went camping. With my grandparents' caravan or in a tent. I've been through it all.
Very pleasant I found that.
Playing outside a lot, nothing had to happen. We often camp on campsites near a farm. All day I would play between the cows, rabbits and in the dredge.
You couldn't make me happier.
I even think my own children would love it too.
Why don't you do it?
I won't go camping in Spain because I really can't sleep on an air mattress. No, I say that wrong. I can sleep on it, I just never get out again.
And it's not because I like it so much. No, that's purely because I'm really broke after a night on an air mattress. Especially those airbeds we used to have.
Those things with 5 sheets of air.
As if anyone would feel better? After one night's sleep you can take me away. Everything is stiff, sore and blue then.
Yup, I'm a luxury cat.
Luxury camping vacations
A luxury camping vacation on the other hand. I could do with that. So's a nice luxury camping Spain or so.
So one where there is already a hip mobile home or tent with nice beds.
Where you have air conditioning in your caravan and where you can jump under your own shower after a splash in the pool. Yes, such'n camping vacation I would find relaxing. Somewhere you still have the camping feeling of nice outdoor living but there is luxury present.
Yes, I think that is a good idea!
Do you like camping? Or do you secretly want more luxury than an air mattress??

♥ ♥ ♥ Fulltime Mama uses affiliate links. This means that if you click on one of the links, we might get a small commission on it. It costs you nothing extra, but it gives us something on.
With these proceeds we can maintain this website.
We also sometimes get paid for an article or we get a product in exchange for a blog post. As a result, our opinion remains unchanged and honest. For more information, please read the disclaimer. ♥ ♥ ♥