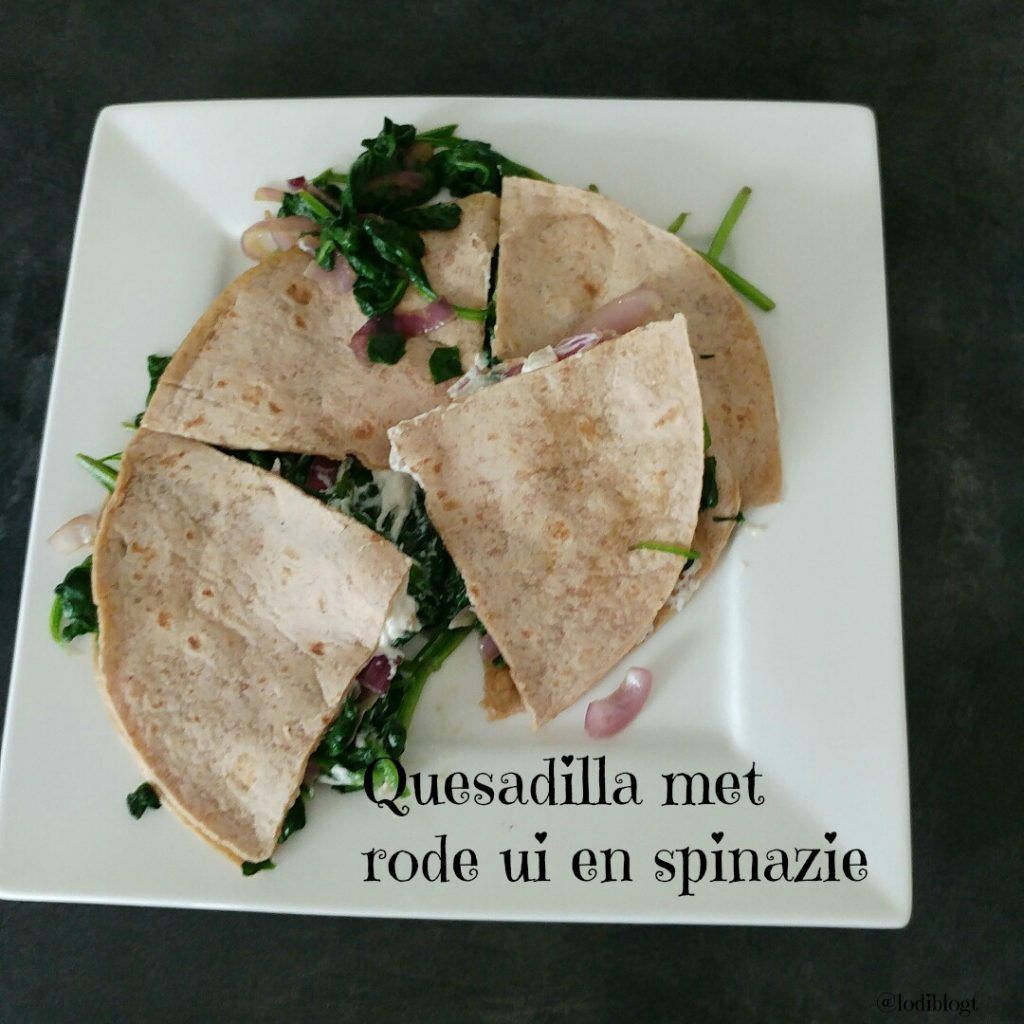 3 tips for a healthy lunch
3 tips for a healthy lunch
a healthy lunch. On vacation you can really crave this. Especially when you're camping in a tent and usually have lunch with a sandwich because it's just the easiest thing to do. But back home, the healthy lunches are also very tasty.
Healthy lunch
Healthy lunches, you can find them in cookbooks and online. There are plenty of choices although I always find lunches the hardest thing to look for and also to make time for here, as an ordinary sandwich is easier to make than an elaborate healthy lunch.
Quinoa salad with roast beef:
Monday started off right with a healthy lunch of quinoa salad with roast beef. This recipe is from the book Skinny Six by Chicklovefood. It was a real success! Because I do not always follow a recipe neatly, I sometimes leave something out, add something healthier or something else, here is my variation on this recipe.
20 minutes- 1 person:
30 grams of quinoa-handful or fresh spinach-half a handful or pecans- 1 red onion-balsamic vinegar- 50 grams or sliceed roast beef beef.
1.Cook The Quinoa As Directed on the Package. 2. Cut the Spinach Into Chunks and the Onion Into Half Rings. 3. Roast the Pecans for a Few Minutes in A Dry Frying Pan. 4. Heat a Little Oil in the Pan and Add the Onion, Followed by A Splash of Balsamic Vinegar and Stir to Combine. 5. Fry the onion for 5 minutes on low heat. 6. Put the spinach on a plate and spoon the quinoa on top. 7. Sprinkle the onions and pecans over the salad and top with the roast beef.8. Add Another Splash or Balsamic Vinegar over the salad.
Quesadilla with red onion and spinach
Tuesdays A Second Healthy Lunch. A quesadilla with red onion and spinach from the outpaulin kitchen cookbook. Here again I did not follow the recipe completely, I last the garlic, I found that a little too wild for lunch anyway. I love quesadilla ' s and this Version was also very tasty.
20 minutes – 1 person.
100 grams of spinach
30 grams of goat cheese
1.Cut the onion into half rings and fry in a little butter. 2. Gently fry the onion for 10 minutes for a sweet taste. 3. Add the spinach little by little until it has shrunk. 4. Put a dry frying pan on the fire and place a wrap in it. 5. Spoon the spinach and onion on the wrap and crumble the goat cheese over it. 6. Put the other wrap on top and press it down a bit. 7. Fry the quesadilla in about 2-3 minutes per side until golden brown on medium heat.
After spending Wednesday at the Zuidezee museum and eating some French fries, I ate healthy again on Thursday.
Green salad with cucumber, avocado, mint and feta.
Thursday I made a healthy lunch of green salad with all sorts of things I had on hand:
A piece of cucumber – half avocado bit of spinach mint and feta.
Cut Everything Up And Put It In A Container And Enjoy It. As You Can See I Do Not Include Dressing. Because of the softness of the avocado and feta, I don't think it's necessary myself. Because of the mint, the taste is very fresh and tasty. To make it a nutritious lunch (read calories) I eat a whole wheat bread roll with it.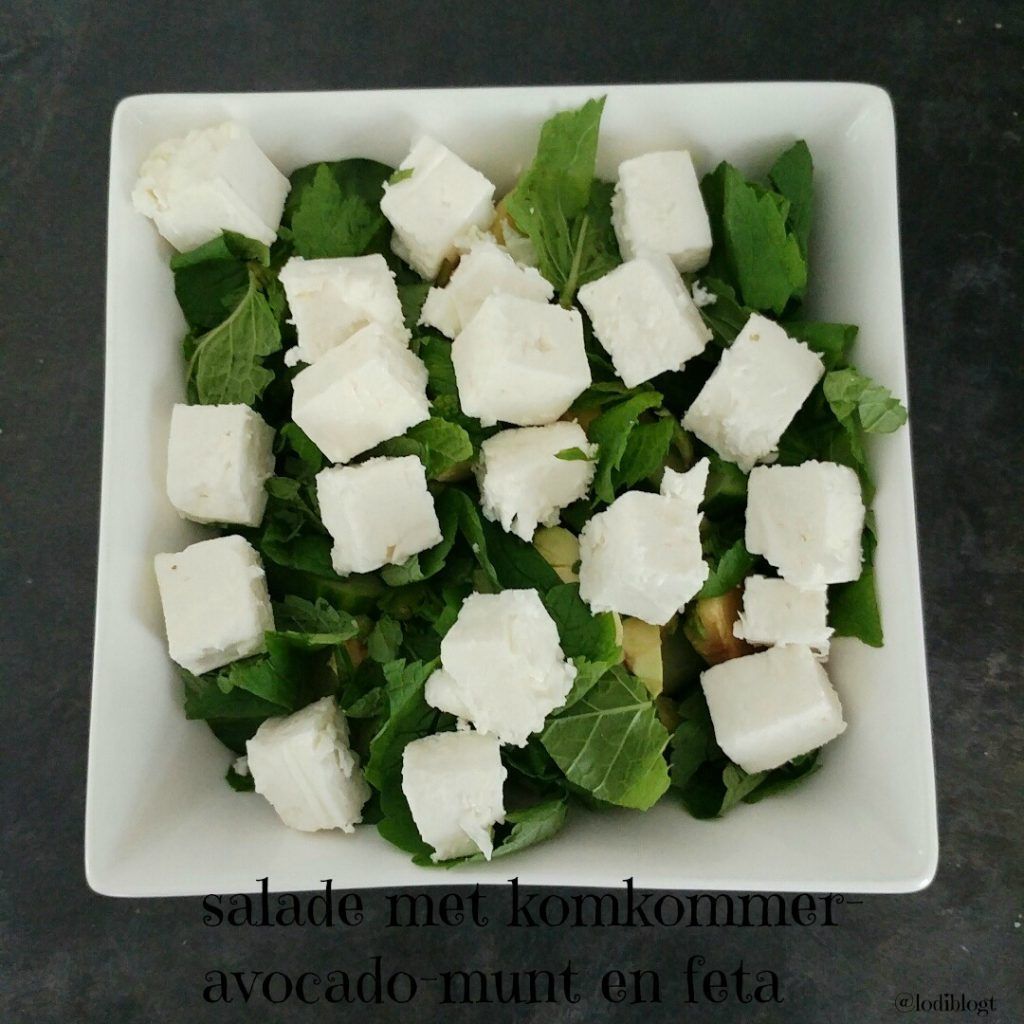 Of course, you can also have this healthy lunch as an event meal, then well in some extra vegetables, or have a totally wrap with it.