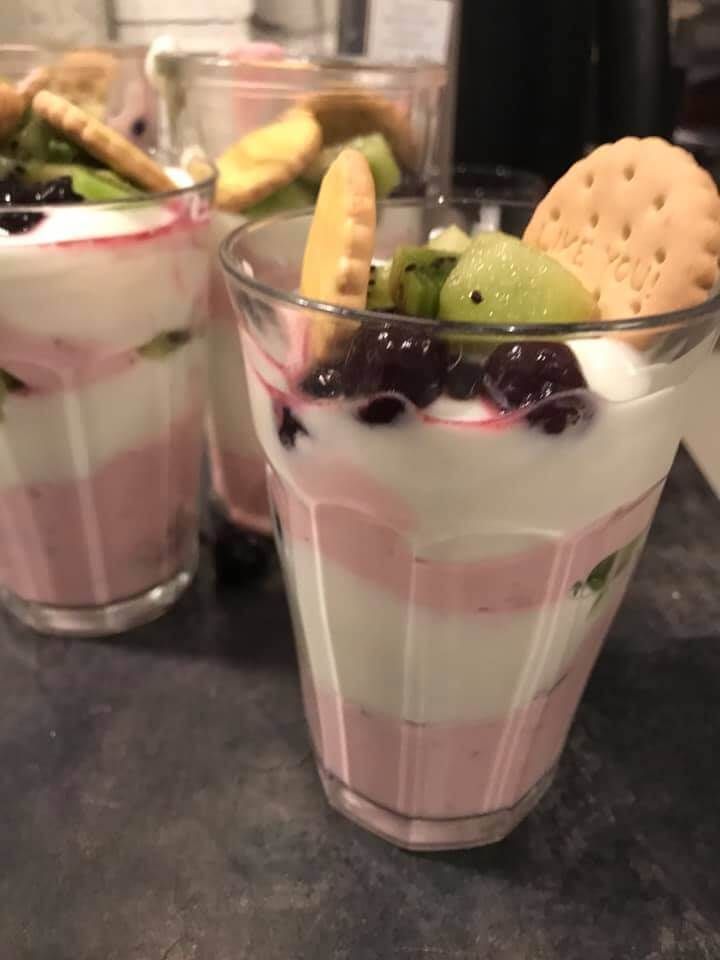 When love goes through the stomach
When love goes through the stomach. Dessert for Valentine's Day
Valentine's Day'You either love it or hate it completely. It is becoming increasingly popular, also in the Netherlands and although many people think it is nonsense, there are also many who do something about it. Do something different and surprise your Valentine with a baby shower dessert.
Love goes through the stomach
Tomorrow is Valentine's Day and although most will say; what a nonsense, it is also not bad if we are spoiled with an anonymous card ( at least if you are single) or a nice bunch of flowers. Valentine's Day is the day when lovers give each other extra attention with, for example, presents, flowers or cards. And does love go through the stomach?
Then here's an ideal recipe for making a real Valentine's Day dessert.
A nice dessert for Valentine's Day
By the way, this dessert was not made specifically for Valentine's Day. It was once in the Jumbo meals magazine. I gave it my own idea and well it's pink, which is almost red, Valentine's Day red.
So it may well be dessert on this day, we find here at home.
Valentine's Day dessert
This dessert is easy and quick to make.What do you need for 4 people:
2 kiwi's
250 grams semi-skimmed yoghurt
450 grams of strawberry curd cheese
125 grams of blueberries ( frozen)
Glazed cookies
4 large glasses
1.Peel the kiwi and cut into pieces. 2. Divide some of the cottage cheese between the glasses, top this with a splash of yogurt and half the kiwi and berries. 3. Next, fill the glasses with the rest of the strawberry cottage cheese and possibly some more yogurt, depending on the size of your glass and your guests. 4. Top with the rest of the fruit and tuck a few cookies into each dessert.
Long spoon and your dessert is ready, enjoy it!
Do you do Valentine's Day or do you find it all more commercial nonsense?