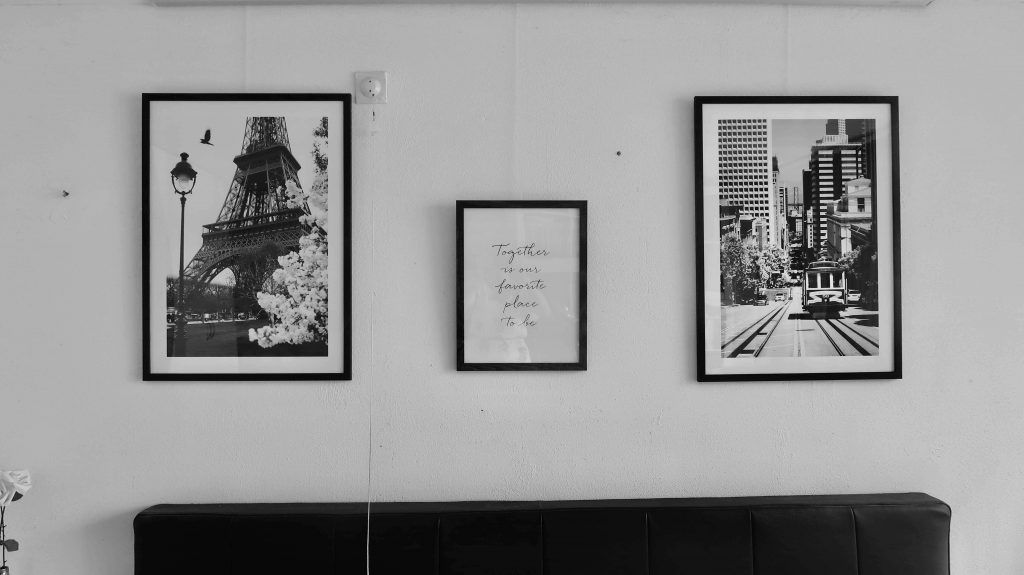 A photo wall in the bedroom with posters from Poster Store
A photo wall in the bedroom with posters from Poster Store
Is your bedroom ready for a new look? Would you like something completely new on the wall?? Consider a photo wall in the bedroom. A photo wall with posters from Poster Store.
Here you have so many choices in themes, there is always a style or color for you.
A photo wall in the bedroom with framed posters
We have lived in this house for fifteen years and for just as long a poster of the Golden Gate Bridge has hung above our bed. It's beautiful, but the colors have faded and the poster actually needs replacing. Time for new posters on the wall. For posters and frames I look at Poster Store. Because I knew what I was looking for I looked at the theme maps and cities.
Here I was looking for posters of cities where we have been.
A photo wall with black and white poster
Because I–d like to give my whole house that bohemian look, I deliberately chose a photo wall in the bedroom with posters in black and white. With the bed black, the closet white and our bedding black and white, I also wanted the posters on the wall in black and white. Especially because I can add more color to the room with accessories, but it won't be too busy. By choosing black and white posters, I choose peace and unity.
I chose two posters of cities We have leg to and have great memories and a poster with a quote.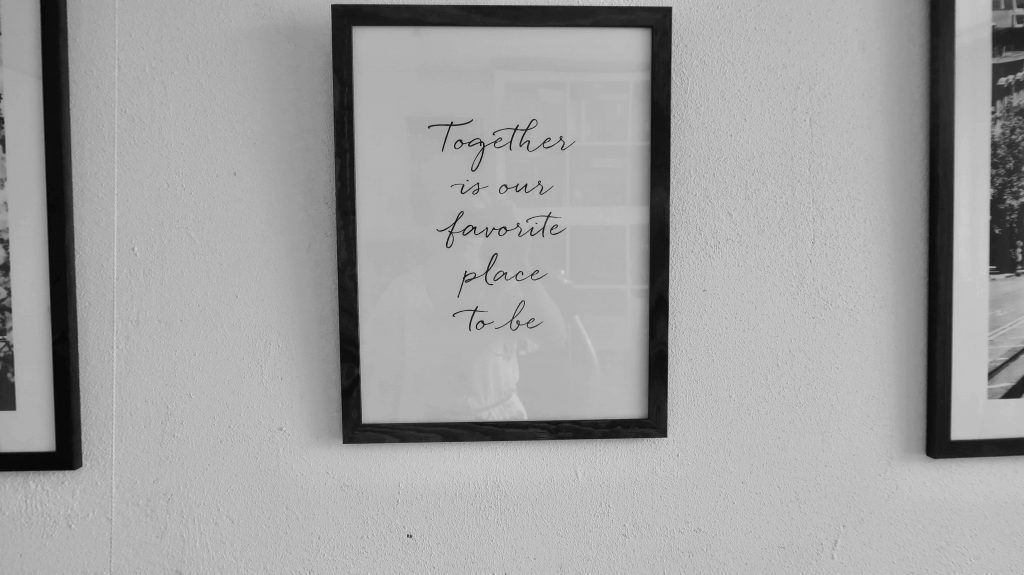 But also a poster wall in the stairwell
While I was at it and had put up new posters in the bedroom, I realized that the photos hanging in the stairwell needed to be replaced as well. In The Stairwell From the Living Room to the Second Floor There Were Still Photos From Our Trip Through America and Canada in 2011. Now there are also enough photos from this seven-month trip hanging in our house, so something new was definitely desired.
For the stairwell i also searched by theme, but now more by color.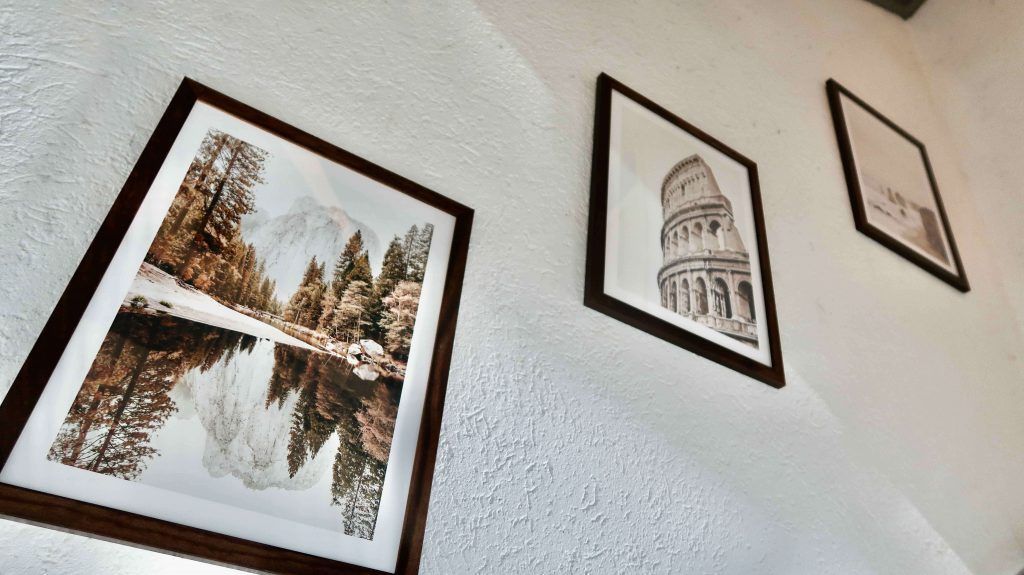 Choose by Theme
The posters I was looking for are again of places we have been: Yosemite Valley, the Colosseum in Rome and the Twelve Apostles in Australia. Because Our House is Already QUITDED WITH SO MANY Photos, I Deliberately Chose Posters with the Same Color Scheme. This gives a peaceful look in the stairwell.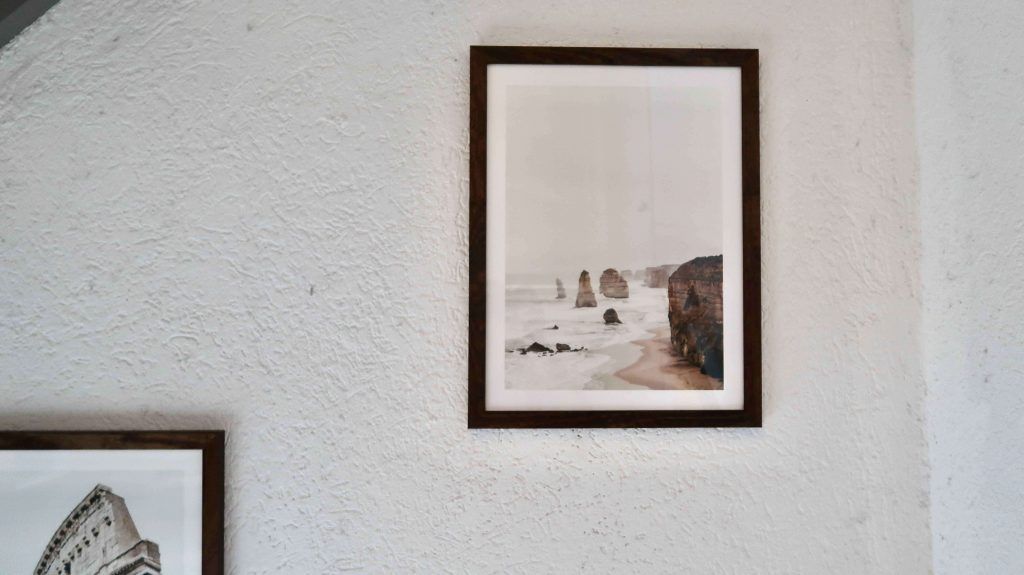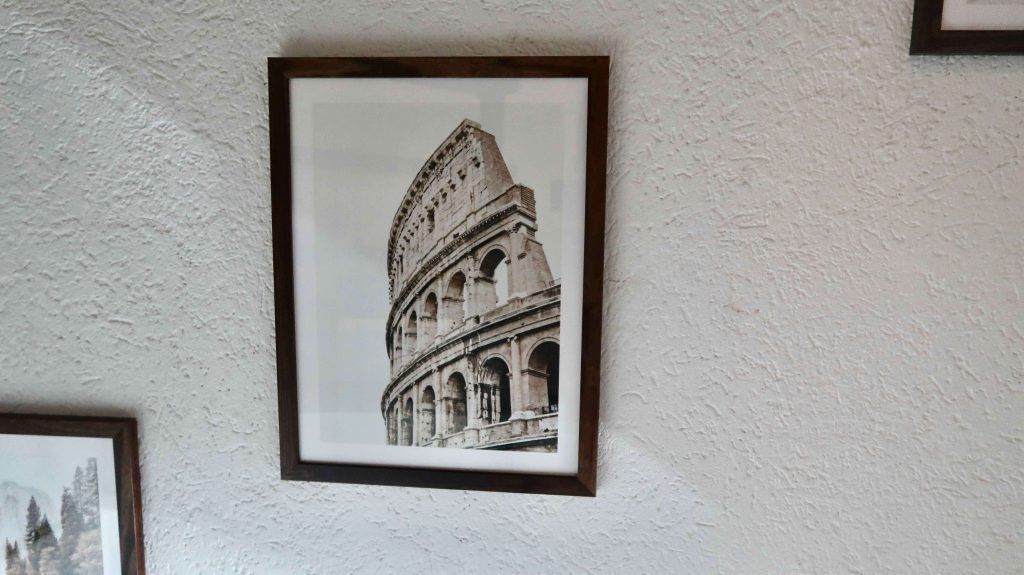 Choose Posters by Color or Not
And precisely the great diversity, but also clear themes, is the reason why, after our living room, I now choose posters from poster store again. At poster Store You Will Find a Huge Selection of Affordable Posters And Photo Frames of Scandinavian Design. There is a Great Selection of Theme ' S, Design, Sizes and Styles. Find Posters for Everyone and Every Style.
Around the site you can find suggestions on how to create your photo wall. This gives you a good idea of how the different styles and sizes fit together incredible well.
Fixing the posters
We mounted the posters in the bedroom with a picture rail. We also used these in the living room and this is ideal. You only need to drill two holes and this is where you hang the rails.
Then you can decide how high you want to hang the posters. In the stairwell we still had the nails from the photos that hung here and the frames with the posters could fit perfectly here.
Discount code at Poster Store
As excited as I am? With the discount code lodi35 you get 35% discount on all posters (excluding selection). The code is valid until 12-07-2021