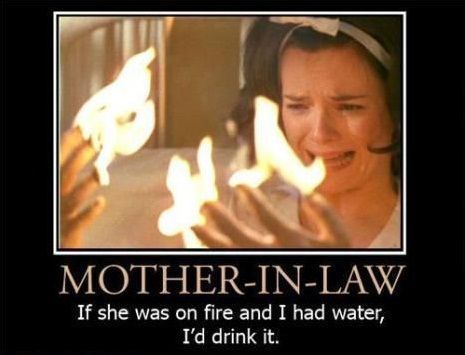 Mother-in-law does away with the perfect picture
Motherfucker does away with the perfect picture
A loath mother. You are one or not. Melissa, Pauline and Sharon from Loedermoeder.Here are some examples.
Not only do they show that on their blog, but this year they are also organizing a real award!
Loedermoeder
Melissa, Pauline and Sharon are the ladies behind Loedermoeder.nl. They are fighting the perfect picture and challenging mothers to show their inner-loving mother. They do this by initiating an event and the Mother of the Year Award. So on June 21, at Carels restaurant in Amsterdam, they are hosting the first event with a dinner. This is where a group of well-known Dutch mommy bloggers come together.
During this event they will give the go-ahead for the election "Loedermoeder Of The Year".
Running outfit or Frotknot
You know them, fantastically prepared plates of food, beautifully dressed children, perfectly styled children's rooms, a mother in running outfit just quickly make the perfect selfie. You too probably see this every day on social media. What you don't see very often is reality; a frozen pizza in the oven, kids with tangles in their hair, a mess of laundry on the floor in the bathroom and a mom with frotknot and sweatpants screaming on the school playground.
Mothers should not be insecure
And this makes mothers insecure. Melissa, Pauline and Sharon resent this immensely and want to change this. With the Loedermoeder Initiative they want to call on mothers to share their moments more often on the site or via social media with the hashtag #loedermoeder.
They introduced this hashtag a few months ago and it has already been a huge success at o.a. Instagram.
Mother of the Year Award
In addition to the dinner with the mommy bloggers, the ladies want more. They want the term "drooler mother" eand understanding and maybe even win a place in the dictionary?. "We have great plans to make this happen. At the end of the year, we will present an Award of the Year to the mother who has shared the most fun moments." Says Sharon.
Each month they nominate a mom who shared the most hilarious, honest, emotional or heartfelt #MotherMom moment of that month. At the end of the year they award the prestigious title to one of these nominated mothers.
Mothers share their moments
On their site you can read the stories of Pauline, Melissa and Sharon. But non-blogging mothers can also submit their stories there. This also gives them a direct chance at a nomination for the Month Award and eventually that title "Mother of the Year" with great prizes to be won from sponsors such as Center Parcs and YourSurprise.