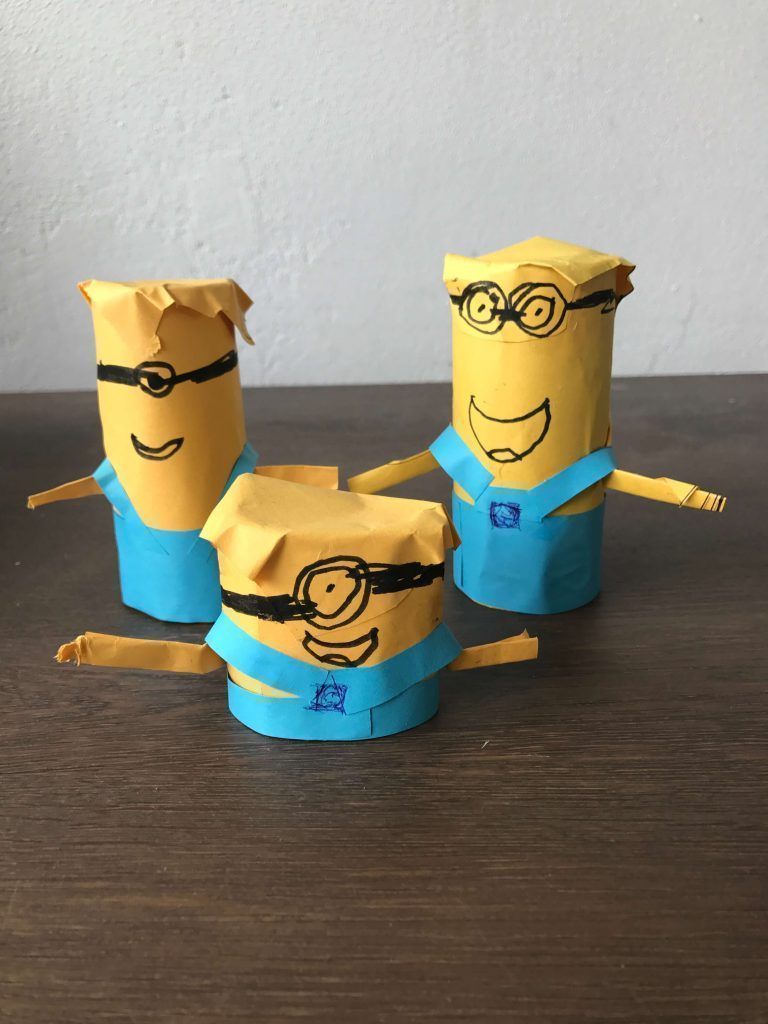 Minions craft from paper and empty toilet rolls
Minions craft from paper and empty toilet rolls
They love the Minions, our boys. They collect pictures at the supermarket and the movies are back on television. Here at home it is Minions before and Minions after.
One Saturday night, my son asked me for an empty toilet roll and started crafting.
What he made was so much fun, I'd like to share it here.
Minions
For a few years now, the boys have loved the Minions. Well I must also say, that the movies of the Minions and the Horrible Ikke series are really fun though. Also for adults.
The boys have t-shirts, pajamas's, craft books, sticker sheets and much more of these happy little yellow men.
Also fond of the Minions? Here you can find everything about them.
Crafts
The eldest suddenly grabbed a toilet roll on Saturday night, I heard him fumble a bit and there he came with a Minion. The next day he explained to his little brother how to make these and they got to crafting together. Super fun and easy to make.
What do you need for these minions:
Toilet roll
Yellow and blue folding paper
scissors
ruler
black marker.
glue
How to make these minions: ( explanation comes from my son)
Place the toilet roll on the yellow paper and measure how much paper you need to make the toilet roll yellow all around. Cut this out and stick.
Cut a piece from the blue folding paper for the pants and use your ruler to draw equal strips for the suspenders.
Draw the face on the Minions and you're done.
mama challenge 2017
The mommy challenge: 10 tasks you can do during the summer vacations. From picnics to a tour of the cutest playgrounds in your neighborhood. The interpretation of all the tasks is free.
Today my assignment is crafting. And that's where these fun Minios came in perfectly handy.