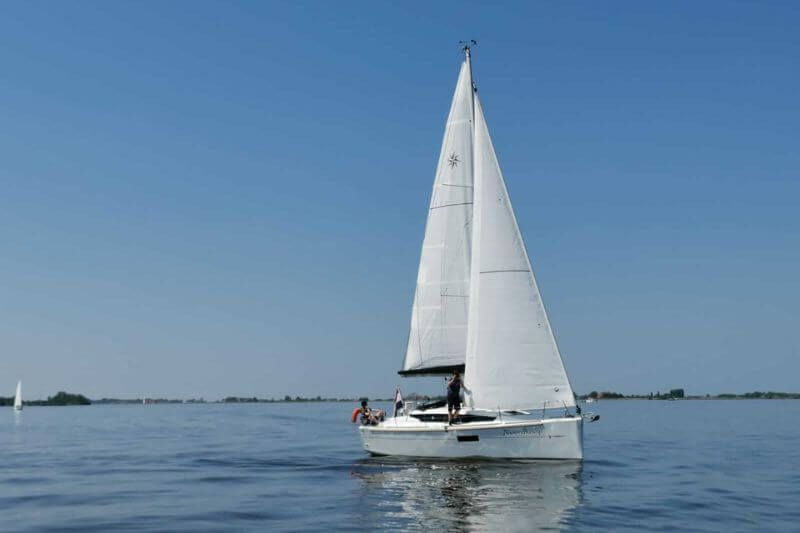 Discover boats in the most special locations
Rent a boat – Discover boats in the most extraordinary locations
Are you opting for a vacation in your own country this year and would you like to spend a day or so sailing? rent a boat take a look at Click&Boat, the Airbnb for boats. Here you will find boats for both with and without a license. Below you can read all about it and get tips.
Renting a boat is easy
We, the Dutch, love sun, summer and water. Logical, because it is lovely to spend a day on the water with family, friends or colleagues when the weather is nice? Especially now that more and more Dutch people choose a vacation in their own country. Don't have a boat, no problem, renting a boat is very easy.
On the platform of Click&Boat, the Airbnb for boats, you can easily rent a boat from private individuals or professional landlords, even if you do not have a boating license.
Where to find a boat for rent
Maybe you prefer to stay close to home or maybe you just like to explore a bit of Holland somewhere else. On the site of Click&Boat can tell you exactly where you would like to go, below are five tips in advance:
1. Sailing in Friesland
Friesland is pre-eminently the province where you can make the most beautiful sailing trips. For example on the Frisian Lakes, the IJsselmeer or the Wadden Sea. Some sailing experience (and a sailing license) is required when renting this six-person sailboat, located in Makkum. From this spot you can sail straight into the IJsselmeer, where you will find ideal waters for a shorter or longer sailing trip. Are you going for a longer sailing trip, for example with the family?
Sail through the Afsluitdijk, after the bridge and the lock you can start your trip to the Wadden Islands! Especially a cool experience is to sail towards Friesland between 6 and 11 August for the Sneekweek.
You can find this sailboat here: Jeanneau-Sun Odyssey
Sailing boat Jeanneau Sun Odysse (Makkum credit Click&Boat.NL
2. A houseboat in the Biesbosch
We Dutch love houseboats. On A Housboat You Can Experience for Yourself What It is Like To Live On The Water, Especiate If You Choose To Stay For A Few Nights. In National Park De Biesbosch You Will Find This Modern Gem Equipped with Hot Air Heating, Air Conditioning And A Rear And Upper Terrace, So There Is Always A Place In The Sun To Be Found.
With this houseboat you do not have to stay in one place, you can also go out and explore the green banks of the 90 km2 nature and recreation area.
You can find this houseboat here: Kayak Boat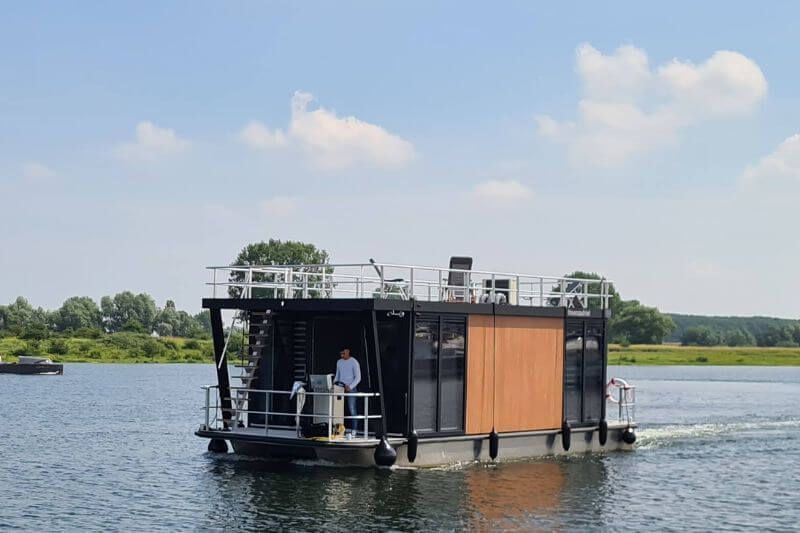 Houseboat Wordragen (Biesbosch) Credits: Click&Boat NL
3. On A Three-Masted Schooner in Enkhuizen
Renting A Boat is not only fun for vacations, but also as a unique company outing or family celebration. Going Back In Time On A Historic Ship, Such As A Tjalk Or A Skûtsje. Originally cargo sailing ships for the inland waterways, these days they are rented out to large groups of people. On this 35-meter three-mast schooner in Enkhuizen, for example, fifty people can board and there are 30 sleeping places.
You don't have to worry about anything during the trip, as an experienced team makes sure the vessel is steered and properly set in the sails.
Check out the site for this three-masted schooner.
4. On an electric boat through the canals of Amsterdam
Isn't sailing through the canals of Amsterdam a dream for many? Renting a boat is now very easy at Click&Boat, also in Amsterdam. Do you have something to celebrate and are you looking for a boat suitable for company parties, bachelor parties, birthdays or a day out with friends? In the canals of Amsterdam there are several options for all these occasions, such as an electric open motor boat for up to 52 people. Discover the canals of Amsterdam in good company and exclusive catering on board.
Should it suddenly start to rain, the crew will make sure you're dry in no time under the canopy.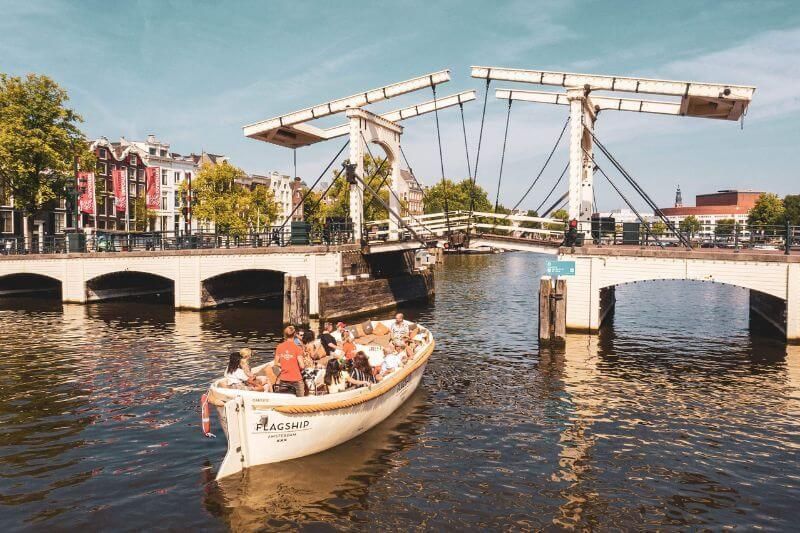 Electric motorboat Nomag (Amsterdam) Credits Click&Boat NL
5. Rent a boat and sail through Delft
Besides Amsterdam, Delft also has an ancient ring of canals worth exploring. The ideal way to experience this is with this beautiful sloop. For up to six people. For example with the family or colleagues. In the 'city of Delft blue' you sail past beautiful monumental buildings and under the most idyllic bridges.
Meanwhile you will discover the interesting history of the city: did you know that William of Orange lived in Delft?
Renting a scrap yard, check out Click's site&Boat and find among others this Corsiva 595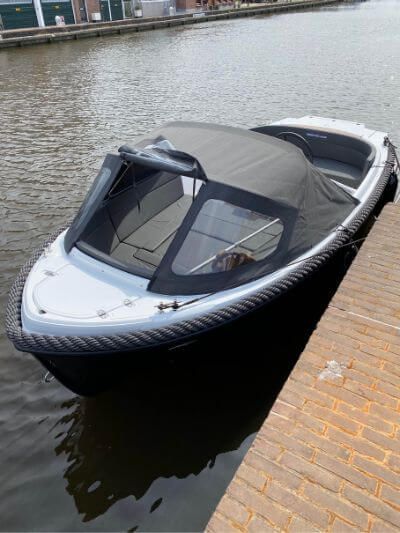 Demolition Corsiva (Delft) Credits: Click&Boat NL
Sailing without a license
So whether you want to sail with or without a license, stay on a houseboat, a sloop, or a sailing ship at Click&Boat rental has a suitable boat for everyone who likes to get out on the water. And although the boats above are in the Netherlands, the platform allows you to rent boats from individuals all over Europe. The choice is wide and varied: from sloops and houseboats to yachts and catamarans.