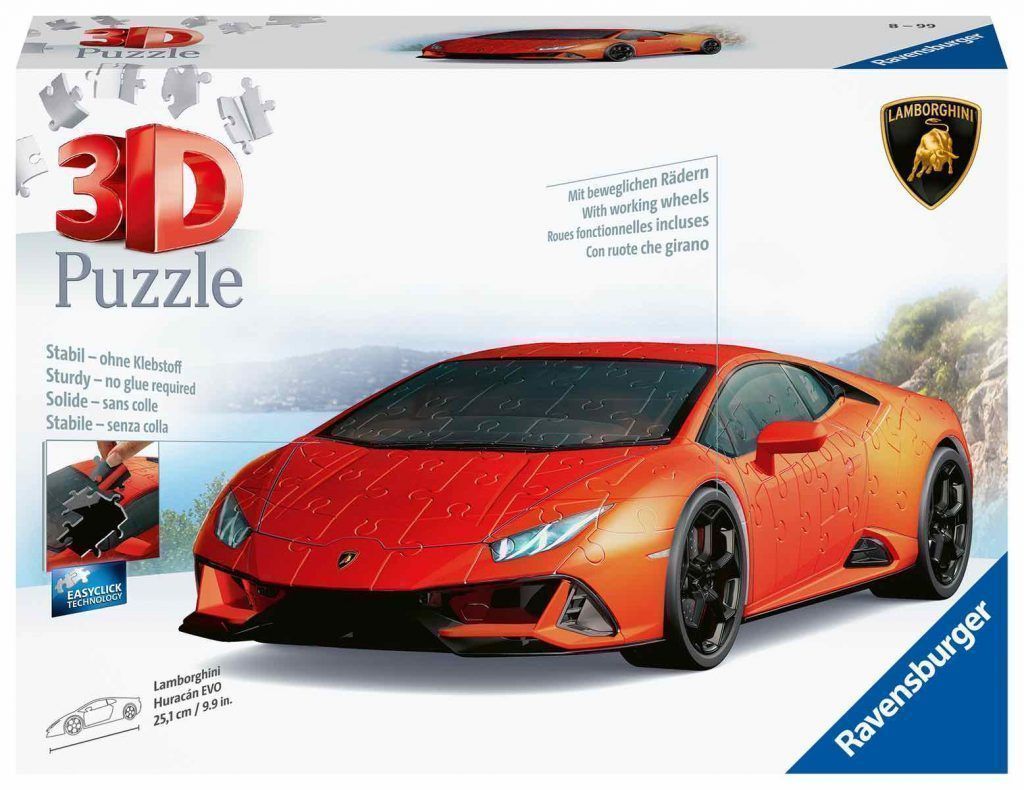 3D puzzles from Ravensburger also fun for adults
3D puzzles from Ravensburger, also fun for adults
Puzzling, who does not like this and how many people have not started puzzling, now that they sit at home so much? Ravensburger makes the challenge even greater with 3D puzzles. Puzzles for children and adults. Join us?
New 3D Puzzles at Ravensburger
Perhaps you already know the 3D puzzles of the legendary Porsche 911R, a London double-decker bus and the Volkswagen bus from Ravensburger. Now here comes a new car brand for all car and puzzle lovers, Namely the coveted Lamborghini Huracán EVO.
Put the lamborgini together
For those who have a soft spot for the Italian car brand Lamborghini, the new 3D puzzle of the Lamborghini Huracán EVO is the gift for the holidays! Using the 108 partially bendable puzzle pieces to create a stable three-dimensional vehicle. And without glue! With its striking appearance, elegant lines and moving wheels, this classic is a real eye-catcher in any living room (scale model is 1:18).
Or puzzle a famous structure
But Ravensburger has more. Build a (famous) building while puzzling. There are no fewer than 17 3D puzzles: from the Statue of Liberty to Buckingham Palace and from Neuschwanstein Castle to the Ice Palace from Disney Frozen.
Christmas scene puzzle
You can also bring Christmas into your home with the new 3D puzzle of a real gingerbread house, this house requirement yet atmospherically illuminated. The precisely fitting plastic puzzle pieces always ensure perfect stability.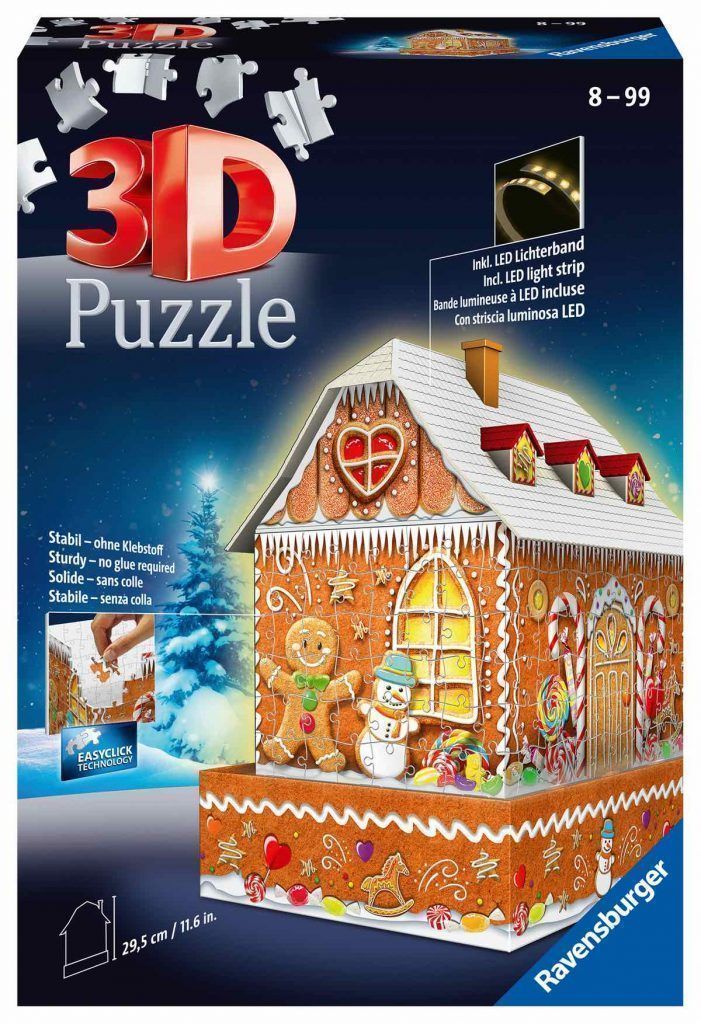 Puzzles with accessories
So you can put together a sturdy structure without glue. Each 3D puzzle includes a base plate with images on which to build the puzzle. And… for the finishing touch, several accessories are included. By the way, many of the 3D puzzles are available with LED lighting so you can make it shine in your living room.
Crafts and puzzles for children
Do your kids love crafts and puzzles?? Then a special 3D puzzle that allows you to use curved, flat and foldable puzzle pieces to make a beautiful storage box, treasure box, pencil case or even a sneaker is a really nice tip for the wish list.
Make use of the puzzles
The fun part is that you can actually use the 3D puzzle. So you can easily store your earrings and bracelets or all your pens and pencils in it. The 3D puzzles are available in different themes, from Frozen 2 to Harry Potter and from the underwater world to a sneaker 'American Style'.