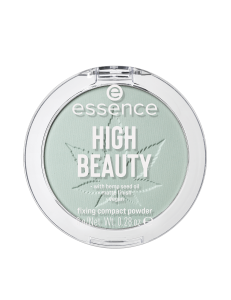 Essence High Beauty Trend Edition with hemp seed oil
essence High Beauty Trend Edition with hemp seed oil
Those who think hemp only makes you high are about to experience a true beauty miracle! Because ingredient, has long been established as a beauty must-have. And added in the new High Beauty Trend Edition from essence.
A beauty must have
The ingredient hemp seed oil, which is still viewed critically by some, has long been established as a beauty must-have but is also used to make you feel better. It is now embraced as a true magical ingredient. And without a numbing effect, as hemp seed oil is known for its hydrating and restorative properties.
High Beauty Trend Edition
And that's why it's now also added in essence's new High Beauty Trend Edition, these products are available from mid-June to early August, exclusively at Kruidvat.
Clean products with hemp oil
The Trend Edition High Beauty stands for clean products with high quality hemp oil. And no worries: our hemp oil is absolutely legal as far as THC is concerned and contains no intoxicants. It is obtained from the seeds of the cannabis sativa plant and therefore has no narcotic effect, unlike the well-known substance obtained from the leaves and flowers of the same plant.
Clean Beauty Standard
More good news: all High Beauty products are developed according to the "Clean Beauty Standard," which means they not only contain high quality hemp oil, but are also free of substances we see as risky. Ingredients such as micro plastics, silicones, parabens, mineral oil and fragrances with allergenic components and acrylate polymers are not used. The products are vegan, animal-tested, contain high percentages of natural ingredients and contribute to sustainable palm oil farming.
The products:
High Beauty products will be available at Kruidvat from mid-June until August
Fixing compact powder
Transparent and matte – that sounds like a perfect finish that's super easy to create with the new silky, sheer fixing compact powder. The pastel green texture is almost invisible on the skin, adapts perfectly to all skin tones and gives the skin a matte finish. The hemp seeds and marula oil ingredients simultaneously give a nourishing effect and a great feeling.
The green of the powder can conceal red unevenness in the skin. Suggested retail price €2.99
Vegan volume mascara
Mascara with hemp seed oil gives an expressive look. It nourishes intensely and strengthens lashes to the point. In addition to the green beauty wonder, the mascara contains another caring substance that makes lashes happy: valuable sunflower wax.
Both ingredients are 100% vegan and intoxication-free. Suggested retail price €3.89
Hydrating face primer
The best foundation for any makeup? Beautiful, soft skin naturally! Your face only radiates an even and fresh glow when it is sufficiently hydrated. The hydrating texture of the new essence High Beauty hydrating face primer with nourishing hemp seed oil and magnolia extract is ideal for this purpose and spreads particularly gently. The result: a soft, transparent finish.
A delicate scent of green tea enhances the skincare experience. The new primer can be used alone or under foundation and is suitable for all skin tones. Suggested retail price €3.89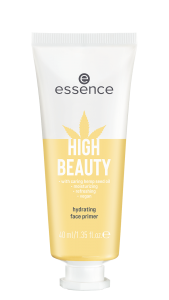 Face mask
Waking up is going to be very easy! The rich, refreshing High Beauty face mask with a hydrating hemp complex, caring allantoin and provitamin B make tired skin radiant and supple again in no time. Simply apply the unique gel texture evenly to the face, leave on for two to three minutes and rinse off with lukewarm water.
Every face will rise with a beautiful luster and freshness. Suggested retail price $3.99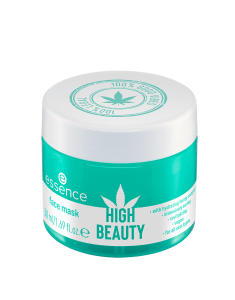 Mattifying makeup fixing mist
Fresh and fix it! essence now has a new mattifying fixing spray that not only provides a quick boost of freshness on the go, but also reliably keeps your makeup in place. Sederma's hydrating hemp complex and EVERMATTM ensure a revitalized, well-groomed and matte face. It's this easy: briefly shake the product and spray evenly on the face from about 20 to 30 centimeters away. Suggested retail price €3.59
Under eye brightening concealer
Say goodbye to tired eyes! Not possible? Oh yes! The new brightening concealer cream for the under eye area gives a fresh and alert look in no time.
The conditioning and moisturizing texture with rich hemp seed oil renews the skin and gives a visible anti-puff effect. And all with buildable coverage. It's guaranteed to make tired eyes look more awake, even if they're not!
Suggested retail price €2,89
Caring lip balm
Kiss me tenderly! Hemp seed oil cares not only for facial skin and eyelashes, but also for delicate lips. Other ingredients in the Lip Balm, such as vitamin E and a blend of rich, plant-based oils and ingredients like castor oil, sunflower and olive renew the skin of the lips.
The soft pink texture with a delicate green tea fragrance literally melts into lips and leaves them feeling amazingly soft and smooth. For a natural look with a very high care factor. Suggested retail price €2.59
Information about the products
Last week I attended a webinar about this High Beauty Trend Edition of essence. Besides information about the products we also got to see how to apply the products and what effect it has on your skin. I am a fan of essence and was very curious about this Trend Edition.
At Kruidvat I found the products and bought the fixing compact powder and under eye brightening concealer. I am very satisfied with the products. The concealer takes away the dark color under my eyes and after that I use the powder this gives just that extra matte finish and leaves my skin soft.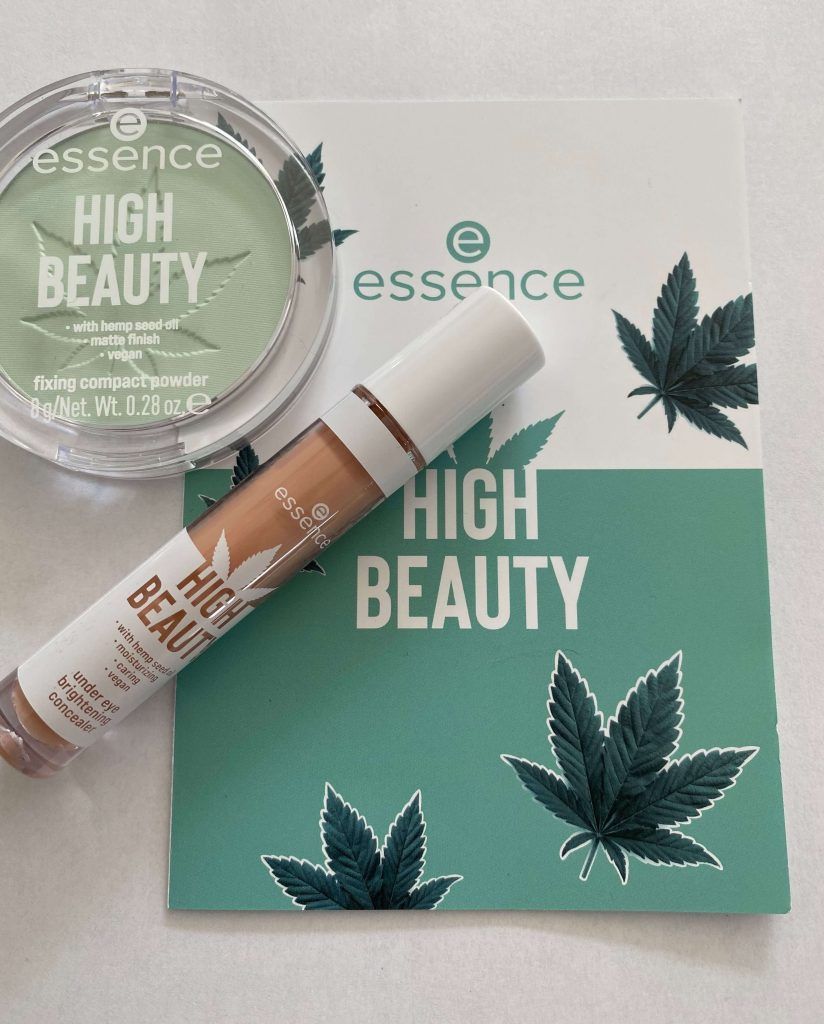 By the way, did you know that today (June 21) is World Selfie Day. This day is all about taking the perfect selfie. With the products of essence you can create the ultimate look for the most beautiful selfie!
So click that perfect selfie!