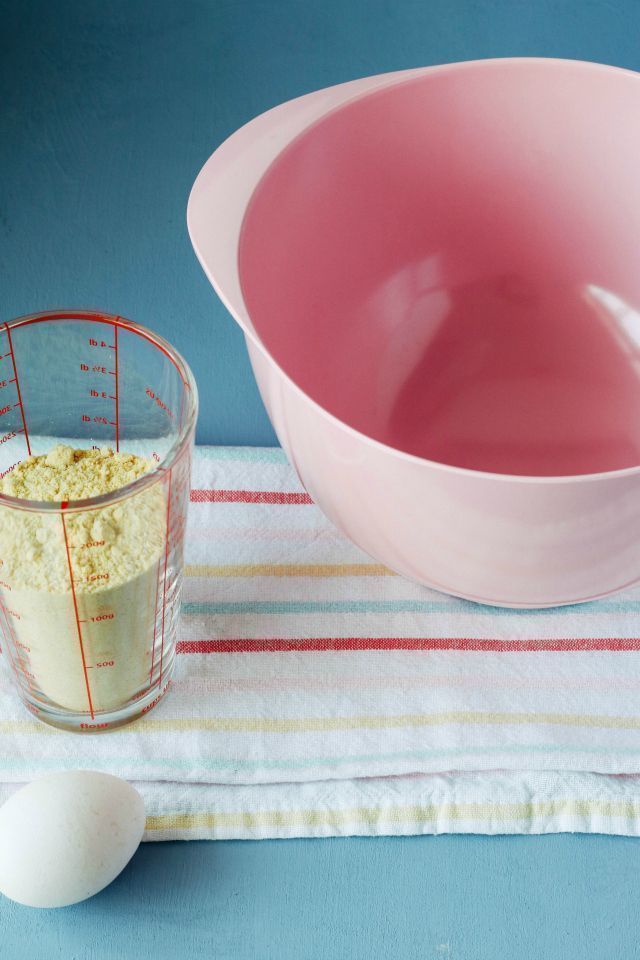 Almond pancakes with apple
Recipe Almond pancakes with apple
Kids love pancakes! And most adults can appreciate it on occasion too. Now pancakes are not necessarily very healthy but I made a healthy version of them.
This version is also gluten and lactose free.
Pancakes and fruit
Moreover, I have hidden pieces of apple in the pancake so that they unwittingly get some fruit inside. It also gives just that little bit of freshness to the pancakes. You can also make this recipe with other fruits such as pear and banana slices are also very tasty. I ate them with some homemade grape jam but any kind of jam is delicious with these. Then you only need a little powdered sugar and even more because it looks nice and festive.
Serve them with fresh fruit too, that way you can eat them for breakfast at the weekend.
What do you need for these pancakes?
For 10 pancakes
1 egg
200 grams self-rising almond baking flour (Koopmans) or regular flour
250 ml almond milk (Almond Dream)
pinch of salt
1/2 tsp cinnamon powder
1 apple in pieces
How to make the pancakes?
1. Put the baking flour, milk, egg, cinnamon and a pinch of salt in a bowl.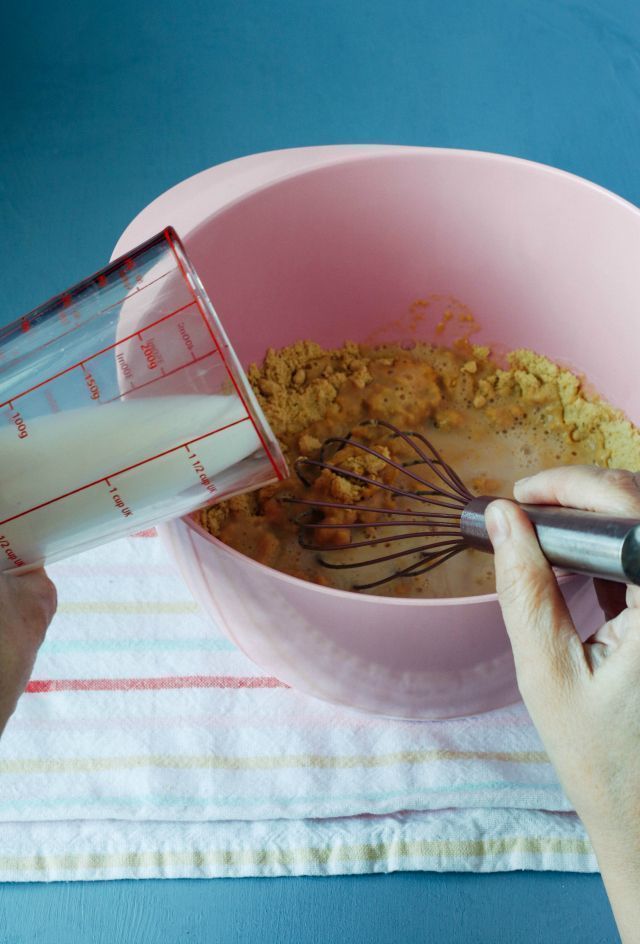 2. Stir well until you have a smooth batter.
3. Spoon in the apple pieces.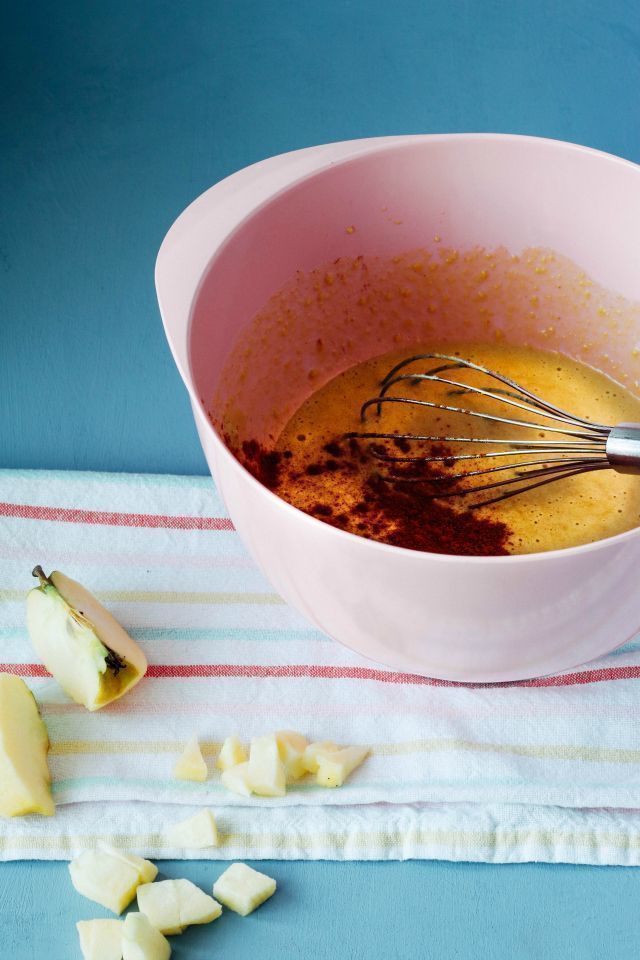 4. Put a frying pan on medium-high heat and add half a tablespoon of sunflower oil.
5. Spread the oil evenly in the pan.
6. Scoop small mounds of batter into the pan with plenty of space in between.
7. Bake the pancakes until bubbles appear on the surface and the bottom is golden brown. Turn them over carefully.
8. When they are golden brown on both sides, they are good and put them on a plate. Repeat until you have used all the batter.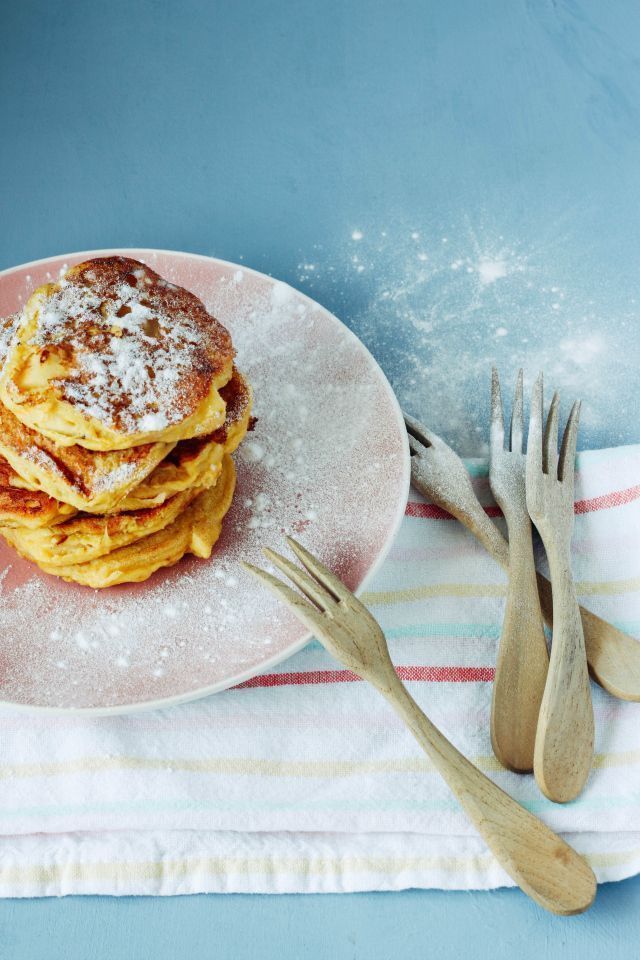 This article is written by Debbie Bodewes. Find more from Debbie at her blog Deb's Bakery & Kitchen.
♥ ♥ ♥ Fulltime Mama uses affiliate links. This means that if you click on one of the links, we may get a small commission on it. It doesn't cost you anything extra, but it does earn us something.
With these proceeds we can maintain this website. Also, sometimes we get paid for an article or we get a product in exchange for a blog post. Our opinion remains unchanged and honest. For more information you can read the disclaimer. ♥ ♥ ♥